Office Hours
Sunday 11:00 AM - 3:00 PM
Monday - Friday 9:00 AM - 5:00 PM
Saturday9:00 AM - 3:00 PM
Access Hours
Sunday - Saturday 6:00 AM - 9:00 PM
Online Only - No Obligation - New Customers Only
| Size | Unit Details | Price | |
| --- | --- | --- | --- |
| | Premium, Ground Level, Inside | | |
| | Climate Control, Ground Level, Inside | | |
| | Premium, Ground Level, Inside | | |
| | Climate, Grd. Level., Value, Inside | | |
| | Premium, Ground Level, Inside | | |
| | Climate Control, Ground Level, Inside | | |
| | Climate Control, Ground Level, Inside | | |
| | Premium, Ground Level, Inside | | |
| | Value, Ground Level, Inside | | |
| | Premium, Ground Level, Inside | | |
| | Climate Control, Ground Level, Inside | | |
| | Premium, Drive Up, 24 Hours | | |
| | Premium, Ground Level, Inside | | |
| | Premium, Ground Level, Inside | | |

Ground Level Units. No Elevators.

24-Hour Electronic Gate Access.

No Deposit or Administration Fee.
Free Disc Lock with Rentals.
The Property Manager Lives on Site.

Calls Go Direct to the Property Manager.

Fenced, Lighted and Wide Aisles.
Units Have a Light and Tall Ceilings.
Online Bill Payment Available.
Major Credit Cards Accepted.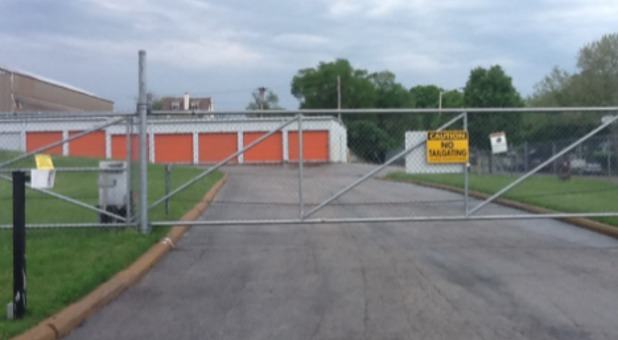 A Storage Inn - St Louis Lansdowne is a fully fenced, gated, and well-managed self-storage facility offering storage units and parking spaces at affordable prices.
We make the storage process easy with convenient drive-up access, online rentals, and bill pay. Are you remodeling, moving, going away to college? Take a look at our unit availability and prices to get started.
Check Out What Our Customers Are Saying
"
"
Easy, contactless service. Open 24 hours. Moving is difficult, Matt made this part pleasant.
"
"
Monica Ward
on 12/01/2020
My Mom used this facility in the past, so I decided to do the same. As stressed as I am dealing with the fact of having to move twice, Matt made it extremely easy to rent my storage unit. I got a 10x15 unit for my old 2bdrm home, and there's still space in it to get around, if needed. Not to forget, the unit was already cleaned and ready to go when I went to use it. I recommend this location, you won't be disappointed.
"
"
Dennis Maeser
on 09/21/2020
So far I've been satisfied
A Storage Inn - St. Louis Lansdowne is conveniently located on Lansdowne Avenue, close to Highway 30 and Highway 366. Find us next to Jiffy Lube and Meineke Car Care Center off of Kingshighway at the YMCA.
Head south toward S Tucker Blvd

Turn right onto S Tucker Blvd

S Tucker Blvd turns slightly right and becomes Gravois Ave/Historic U.S. 66 W

Turn right onto Chippewa St/Historic U.S. 66 W

Turn left onto Ridgewood Ave

Turn right onto Lansdowne Ave

Turn right

A Storage Inn - St. Louis Lansdowne will be on the right
Head south on Menola Ave toward Holly Hills Ave

Turn right onto Holly Hills Ave

Turn right onto MacKenzie Rd

Continue straight onto MO-366 E/Historic U.S. 66

Turn right onto S Kingshighway Blvd

Turn left onto Lansdowne Ave

Turn left

A Storage Inn - St. Louis Lansdowne will be on the right
Get on Chippewa St/Historic U.S. 66/Watson Rd in St. Louis from Weil Ave

Head north on Michael Ave toward Garden Ave

Turn right onto Weil Ave

Turn left toward River Des Peres Blvd

Turn right onto River Des Peres Blvd

Sharp right onto the Chippewa St E ramp

Merge onto Chippewa St/Historic U.S. 66/Watson Rd

Continue on S Kingshighway Blvd to your destination

Turn right onto S Kingshighway Blvd

Turn left onto Lansdowne Ave

Turn left

A Storage Inn - St. Louis Lansdowne will be on the right
Head east toward Manchester Ave

Take Big Bend Blvd, Lansdowne Ave and Chippewa St/Historic U.S. 66 E to Lansdowne Ave in St. Louis

Turn right onto Manchester Ave

Turn right onto Big Bend Blvd

Turn left onto Shrewsbury Ave

Turn left onto Lansdowne Ave

Use any lane to turn left onto Chippewa St/Historic U.S. 66 E

Turn right onto S Kingshighway Blvd

Continue on Lansdowne Ave to your destination

Turn left onto Lansdowne Ave

Turn left

A Storage Inn - St. Louis Lansdowne will be on the right